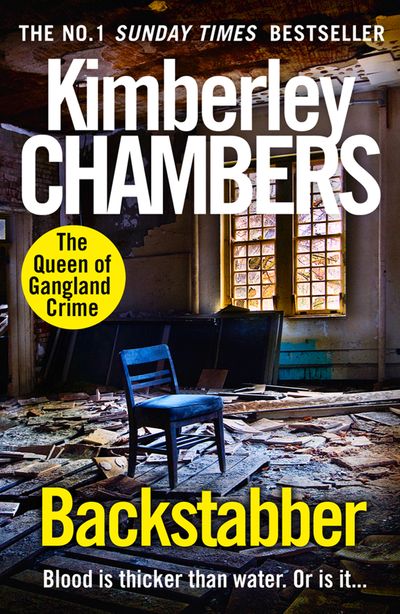 Backstabber
By Kimberley Chambers
*If you love The Butlers, meet QUEENIE! Kimberley Chambers' new No.1 bestseller and prequel to The Butler series is out now!*
If you don't face your enemies – they'll stab you in the back.
There are many people Vinny Butler and Eddie Mitchell have crossed in their time. Yet when two heavyweights of the criminal underworld go into business together they become untouchable, as do their families. But someone is out for revenge. The death count is rising and it's getting closer to home. This isn't business any longer, it's about flesh and blood.
So who is the backstabber?
"'A gritty tale with a shocking twist . . . will have you on the edge of your seat from cover to cover" - OK
More praise for Kimberley Chambers: -
"'This beautifully crafted, sharp, well-paced novel will keep you hooked until the very end. An outstanding tale of betrayal, violence and love. Buy it. Read it. You'll love it. I did" - Amanda Prowse
"'[Kimberley Chambers is] the queen of the gritty, low-life tale . . .a fast-paced, thrill-a-minute ride that takes you on all sorts of twists and turns" - Bella
"'Easily as good as Martina Cole" - News of the World
"'Brilliantly delivers a story of violence, treachery and family ties… Easy to read and hard to put down" - News of the World
"'[a] fast-paced tale with gritty authenticity" - The Guardian