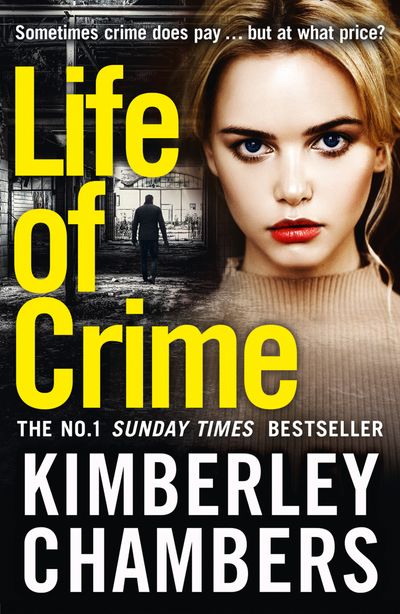 Life of Crime
By Kimberley Chambers
Don't miss the explosive new No.1 bestseller from Kimberley Chambers – QUEENIE – available to buy now!
Some people are made for a life of crime.
Jason Rampling is a chancer, and he'll do anything to give his family a better future – whatever the cost.
Melissa didn't know what she'd let herself in for when she married Jason, but as the stakes get higher, she gets stronger.
In a game where loyalty is everything, Jason will risk everything for one last roll of the dice. Is a life of crime worth the price?
Some would kill for it . . .
"'I'm a big fan of Kimberley Chambers. For me Life of Crime is her best book yet. Brutally realistic, epic in scale and with a twist I didn't see coming" - Jaime Raven
"'If you enjoy tough, gritty crime novels, you will love this book" - Rachel Abbott
"'A great read from one of our favourite crime writers" - Closer
More praise for Kimberley Chambers: -
"'A gritty tale with a shocking twist . . . will have you on the edge of your seat from cover to cover" - OK
"'This beautifully crafted, sharp, well-paced novel will keep you hooked until the very end. An outstanding tale of betrayal, violence and love. Buy it. Read it. You'll love it. I did" - Amanda Prowse
"'[Kimberley Chambers is] the queen of the gritty, low-life tale . . .a fast-paced, thrill-a-minute ride that takes you on all sorts of twists and turns" - Bella
"'Easily as good as Martina Cole" - News of the World
"'Brilliantly delivers a story of violence, treachery and family ties… Easy to read and hard to put down" - News of the World
"'[a] fast-paced tale with gritty authenticity" - Guardian