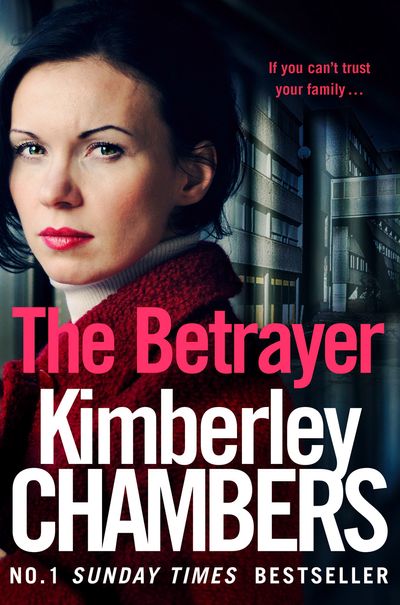 The Betrayer
By Kimberley Chambers
If you can't trust your family…
A family at war. A mother who comes out fighting…
Maureen Hutton's life has never been easy. Married to an alcoholic and stuck on a council estate in East London, she scrimps and saves to bring up her three children alone.
Murder, the underworld, drug addiction – over four decades, Maureen sticks by her blood through thick and thin. But then the unforgivable happens. Maureen is told a terrible secret which threatens to rip her family apart. She can't say anything. She is too frightened of causing a bloodbath.
The only thing Maureen can do is to get rid of the betrayer, before it is too late.
Praise for Kimberley Chambers: -
"'This beautifully crafted, sharp, well-paced novel will keep you hooked until the very end. An outstanding tale of betrayal, violence and love. Buy it. Read it. You'll love it. I did." - Amanda Prowse
"'[Kimberley Chambers is] the queen of the gritty, low-life tale . . .a fast-paced, thrill-a-minute ride that takes you on all sorts of twists and turns" - Bella
"'Easily as good as Martina Cole" - News of the World
"'Brilliantly delivers a story of violence, treachery and family ties… Easy to read and hard to put down" - News of the World
"'[a] fast-paced tale with gritty authenticity" - The Guardian