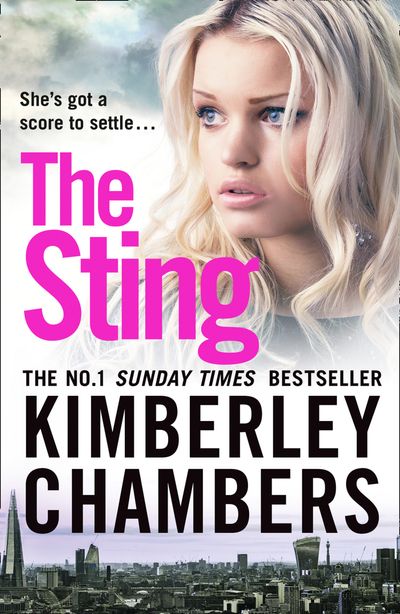 The Sting
By Kimberley Chambers
Don't miss the explosive new novel from No.1 bestseller Kimberley Chambers – QUEENIE – available to buy now!
TWO CHILDHOOD FRIENDS.
Tommy Boyle and Scratch always had each other's backs. But old loyalties die hard on London's streets, and when Tommy throws his lot in with the notorious Darling family, Scratch gets thrown to the wolves.
TWO SIDES OF THE LAW.
Shedding her old life for the Old Bill, Scratch goes undercover on Operation Sting. Bringing down the Darlings' empire will be her duty – and getting revenge for an old friend's sins will be her pleasure.
ONE SHOCKING TWIST.
As gritty and dangerous as the London streets in which it's set, this is No.1 bestseller Kimberley Chambers at her best. Get ready for a shocking read with a STING in the tail . . .
Praise for the Queen of Gangland Crime, Kimberley Chambers: -
"'If you enjoy tough, gritty crime novels, you will love this book" - Rachel Abbott
"'A great read from one of our favourite crime writers" - Closer
"'A gritty tale with a shocking twist . . . will have you on the edge of your seat from cover to cover" - OK
"'I'm a big fan of Kimberley Chambers. For me Life of Crime is her best book yet. Brutally realistic, epic in scale and with a twist I didn't see coming" - Jaime Raven
"'This beautifully crafted, sharp, well-paced novel will keep you hooked until the very end. An outstanding tale of betrayal, violence and love. Buy it. Read it. You'll love it. I did" - Amanda Prowse
"'[Kimberley Chambers is] the queen of the gritty, low-life tale . . .a fast-paced, thrill-a-minute ride that takes you on all sorts of twists and turns" - Bella
"'Easily as good as Martina Cole" - News of the World
"'Brilliantly delivers a story of violence, treachery and family ties… Easy to read and hard to put down" - News of the World
"'[A] fast-paced tale with gritty authenticity" - Guardian