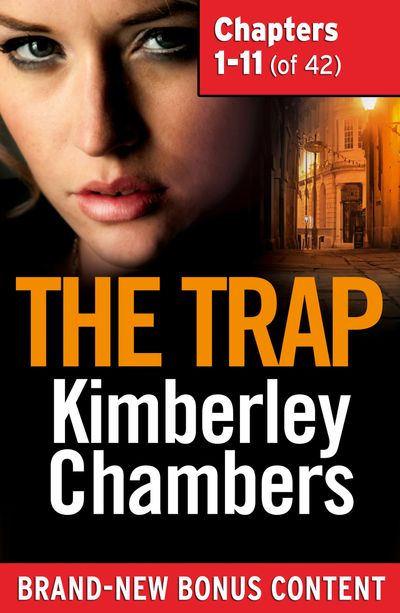 The Trap: Chapters 1–11 of 42
By Kimberley Chambers
THE TRAP has been serialized into 3 parts – this is PART 1 OF 3 (Chapters 1 to 11 of 42) with EXCLUSIVE NEW CONTENT. TRY THE HEIR TO MARTINA COLE FOR A SPECIAL PRICE, with a story of murder, the underworld, violence and treachery.
This is not the sequel to The Trap. The sequel to The Trap will be called Payback, publishing early in 2014.
Extent: 120 pages.
The Butlers are the kings of the East End.
Vinny and Roy Butler are the apple of their mum's eye and although Queenie knows they can play dirty, when it comes to family they look after business and make her proud. Nothing and no one can bring the Butler's down.
But Vinny seems to have crossed the wrong person and his cards are marked. And with the brothers joined at the hip, Roy may just be in the firing line too…
One bloody night sets Vinny on the path of desperate vengeance, but will the Butlers emerge stronger than ever, or is the East End code of honour as good as dead?
Perfect for fans of Martina Cole.
Praise for Kimberley Chambers: -
"'Easily as good as Martina Cole" - News of the World
"'Brilliantly delivers a story of violence, treachery and family ties… Easy to read and hard to put down" - News of the World
"'[a] faced-paced tale with gritty authenticity" - The Guardian