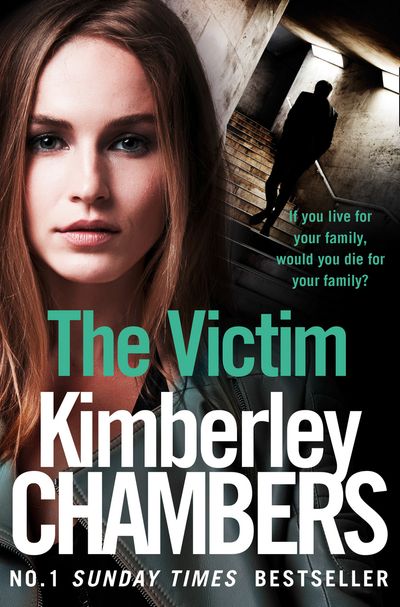 The Mitchells and O'Haras Trilogy - The Victim
(The Mitchells and O'Haras Trilogy, Book 3)
By Kimberley Chambers
If you live for your family, would you die for your family?
The third novel in the compulsive Mitchells and O'Haras trilogy.
Life is looking bleak for Frankie Mitchell.
Not only has she lost custody of her two children to their sadistic father, gypsy Jed O'Hara, she is also pregnant and banged up in Holloway awaiting trial for attempted murder.
In Frankie's absence, her father, underworld boss Eddie Mitchell, is determined to get his own back. Eddie plans the O'Haras' demise slowly and precisely. But when he finds out a secret and learns the real reason why his daughter is in the slammer, all hell breaks loose.
Essex has never seen anything like the bloodbath that follows, but is either family capable of winning this long-running feud, or will they all become the victims of their past mistakes?
The Mitchells & O'Haras Trilogy
Praise for Kimberley Chambers: -
"'This beautifully crafted, sharp, well-paced novel will keep you hooked until the very end. An outstanding tale of betrayal, violence and love. Buy it. Read it. You'll love it. I did" - Amanda Prowse
"'[Kimberley Chambers is] the queen of the gritty, low-life tale . . .a fast-paced, thrill-a-minute ride that takes you on all sorts of twists and turns" - Bella
"'Easily as good as Martina Cole" - News of the World
"'Brilliantly delivers a story of violence, treachery and family ties… Easy to read and hard to put down" - News of the World
"'[a] fast-paced tale with gritty authenticity" - The Guardian